EDWARDS nEXT85H TURBO MOLECULAR PUMPS
Overview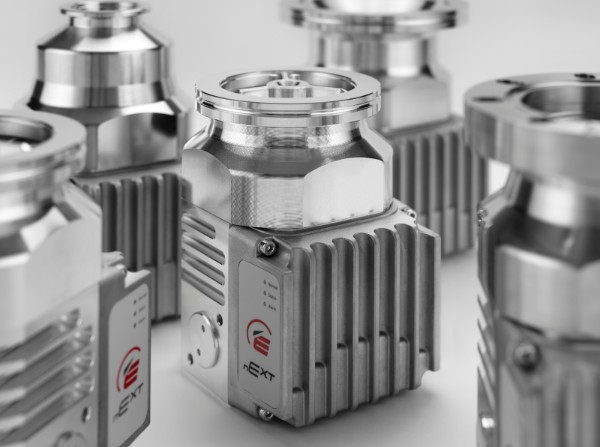 The nEXT85 has arrived!
It's small, it's intelligent and performance will exceed your expectations.
The nEXT85 turbomolecular pump is the latest addition to the Edwards product portfolio, and set to be a real winner across the R&D, High Energy Physics and Analytical Instrument sectors.
Small and Powerful
nEXT85 pump builds upon the success of the highly successful EXT75DX to deliver a pump with significantly improved performance, in a reduced footprint. In addition to enhanced performance the nEXT85 benefits from the same service and operational functionality as the larger nEXT, including field serviceability and in-built intelligence, for a truly class leading product.
The pump has been totally re-designed to optimize performance and achieve both greater speeds and higher compressions, while maintaining increased levels of reliability in a small package.
• Class leading performance in a reduced footprint
• Enhanced customer choice with standard and compression focused variants
• Increased operating envelope maximised by Edwards' patented direct impeller temperature measurement technology
• Additional flexibility from customised interstage and backing port position selection
• 4 year service with full end-user field serviceability
• CMSD enabled low vibration levels
• Intelligent pumps with included micro USB port and Edwards nST software allowing pump monitoring, control and configuration
• Full suite of tailored accessories