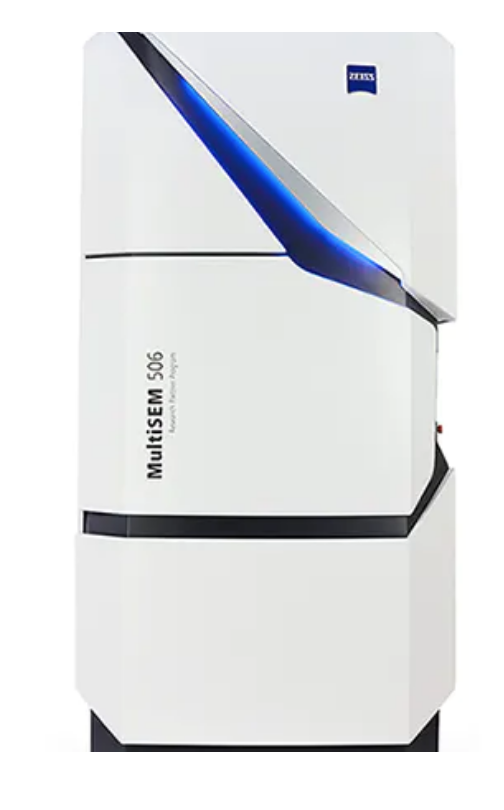 The World's Fastest Scanning Electron Microscopes
Revolutionize the Speed of Electron Microscopy-With the ZEISS MultiSEM you unleash the acquisition speed of up to 91 parallel electron beams. Now, you can image samples in the centimeter – scale at nanometer resolution. This unique scanning electron microscope (SEM) is designed for continuous, reliable 24/7 operation. Simply set up your high-throughput data acquisition workflow and your MultiSEM will acquire high contrast images automatically, all by itself. You control MultiSEM with the proven ZEN imaging software from ZEISS: all options of this powerful SEM are organized in an intuitive yet flexible way. The ZEISS MultiSEM unleashes the speed of the scanning electron microscope. At last, you can image huge samples at nanometer resolution, driven by the unrivaled acquisition speed of MultiSEM. MultiSEM is designed for continuous, reliable 24/7 operation. Simply set up your high-throughput data acquisition workflow. Then get on with your day while MultiSEM takes high contrast images all by itself – no supervision needed. MultiSEM uses ZEN imaging software, so you can control this powerful microscope in an intuitive yet flexible way. Automated tuning routines make sure you achieve the best high resolution data.
Acquire Your Images at Highest Speed and Nanometer Resolution
Profit from up to 91 electron beams working in parallel with unprecedented imaging speed.
Image an area of 1 cm² at 4 nm pixel size in less than 3 hours.
Acquire high contrast images at low noise levels, thanks to optimized SE detection.
Acquire and Image Huge Samples
MultiSEM is equipped with a sample holder covering an area of 10 cm x 10 cm.
Image the entire sample and discover everything you need to answer your scientific questions.
Automated acquisition protocols enable large area imaging - you will get the detailed nanoscale picture' without losing the macroscopic context.
You control MultiSEM in a straightforward, intuitive way: with ZEN - the proven software for all ZEISS imaging systems.
Smart auto-tuning routines support you as you capture images with high resolution and high contrast.
You quickly and easily set up complex automated acquisition procedures, adapted and tuned to your samples.
With ZEN for MultiSEM you master the high speed required for continuous, parallel image recording.
An open application programming interface (API) is provided for flexible and fast application development.