3D microPREP Pro Desktop Laser Workstation
Overview
There is an increasing demand for faster alternative preparation techniques besides the traditional mechanical sample preparation and focused-ion-beam micromachining. It is well known that mechanical sample preparation is time consuming and is associated with a high cost for skilled personnel. While focused-ion-beam micromachining comes with an extremely high cost of ownership. The 3D microPREP™ Pro is a laser-based sample preparation workstation enabling high-volume material removal and sample preparation of metals, semiconductors, ceramics, and compound materials for microstructure diagnostics and failure analysis. The system can be used for a variety of semiconductor sample preparation applications, including in-plane geometries, bulk samples, cross-sections, box milling for diagnostics of electrical connections, and 3D chip-level characterization of through silicon vias (TSVs), or even complete systems-in-package (SiP). The integration of a pico-second laser ensures virtually no structural damage or elemental contamination of the material, thus minimizing the HAZ (Heat Affected Zone). In addition, microPREP™ PRO's novel approach features substantially higher ablation rates in comparison to ion-beam-based processes.
The modular software design of microPREP™ ensures high flexibility for machining of samples for a broad range of microstructure diagnostics techniques. Based on machine-provided and customer-designed parameter-setups (recipes) microPREP™ PRO provides the best technology for sample preparation for:
Scanning Electron Microscopy (SEM)
Transmission Electron Microscopy (TEM)
X-ray Microscopy (XRM)
Atom-Probe Tomography (APT)
Micromechanics
Based on patented processes, the microPREP™ PRO is ready to prepare samples for TEM, X-SEM, APT, and micromechanical testing in an almost entirely automated fashion. Making use of a rugged pulsed laser source, the process is characterized by very low running costs, suitability for semiconductors, metals, ceramics, as well as compounds thereof, and a very high targeted precision on the micron scale.
Sample Preparation Workflows - Application Results
XL-Chunk
In order to achieve TEM-inspection of cross-sections, microPREP™ enables "push-the-button"- sample preparation of site-specific XL-Chunks™ by excavating and undercutting a well-defined volume from an arbitrary but flat sample surface. To further reduce FIB-capacity, XL-Chunks™ can be laser-thinned automatically to a few micron thicknesses at a region of interest according to customer's needs, while providing order of magnitude time and cost savings compared to traditional sample preparation methods.
Application Results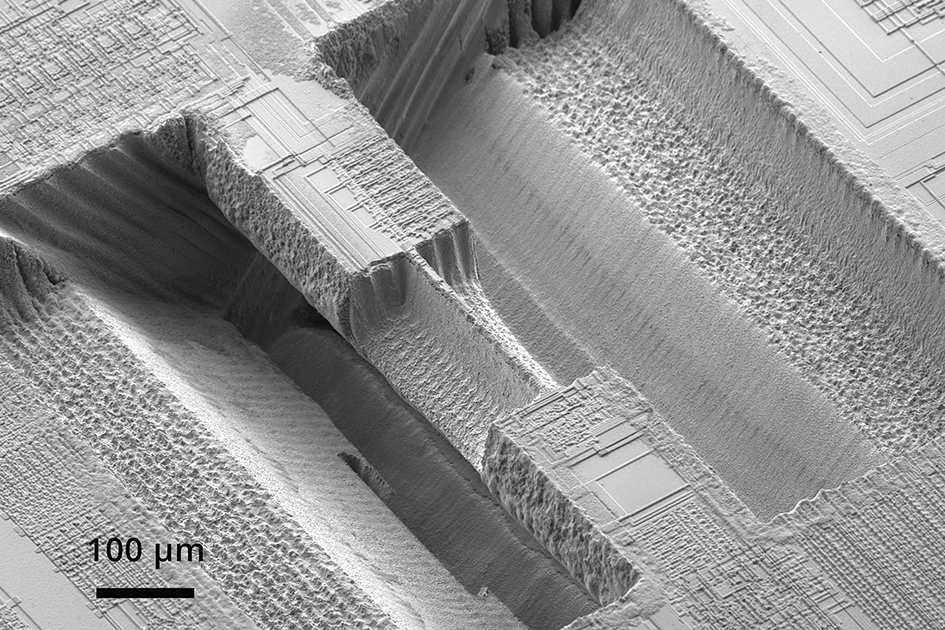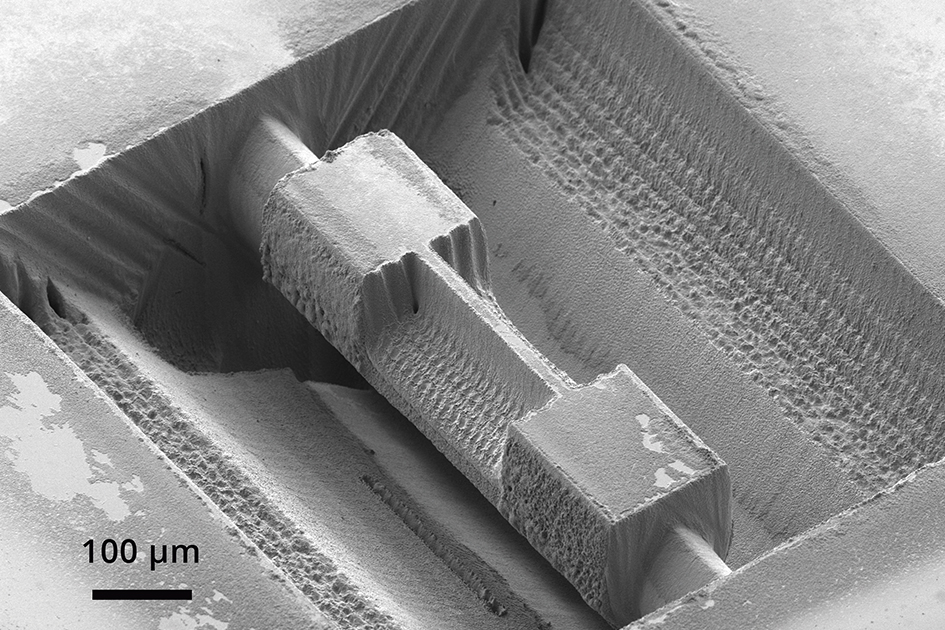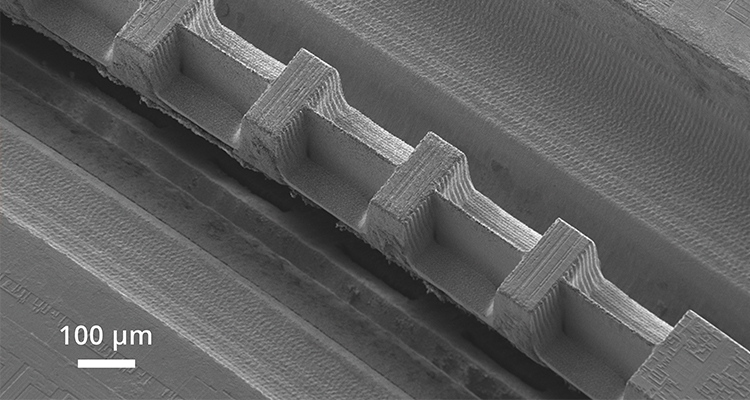 Animation
Cutting and Thinning
For investigation of bulk-samples by transmission electron microscopy (TEM), microPREP™ PRO offers an unique three-stage approach. This includes laser-cutting of a monolithic basic structure from a feedstock followed by subsequent laser-thinning to a few micron thickness and final thinning to electron transparency using either a broad ion beam (BIB) or a focused ion beam (FIB) while offering up to 10,000 times higher ablation rates and an order of magnitude lower cost of ownership compared to FIB.

Application Results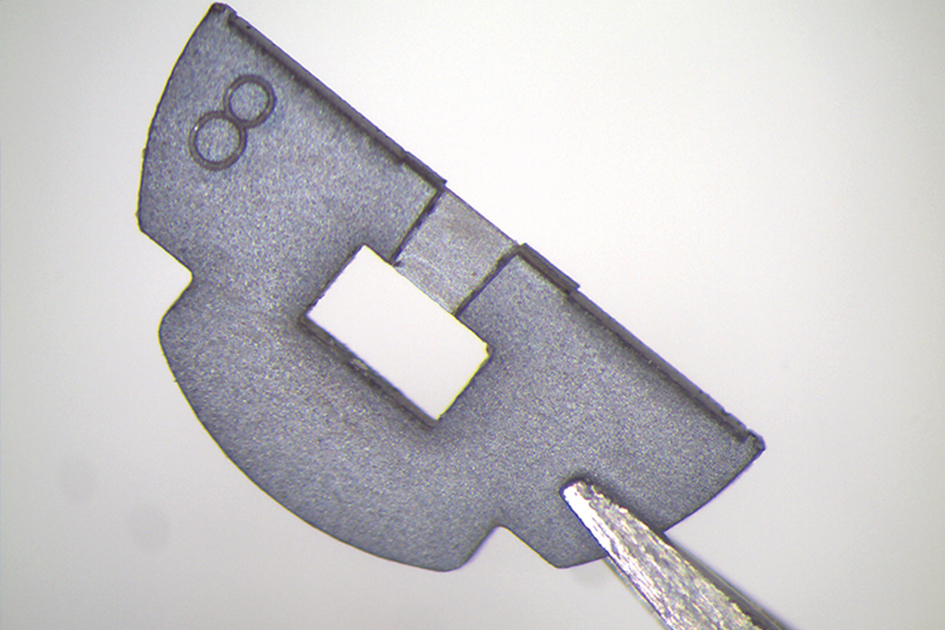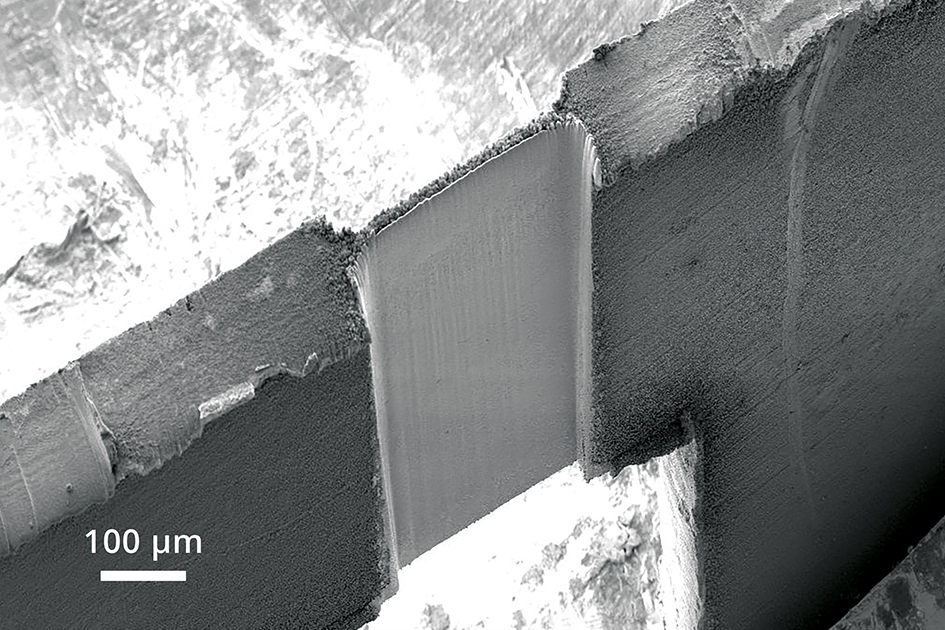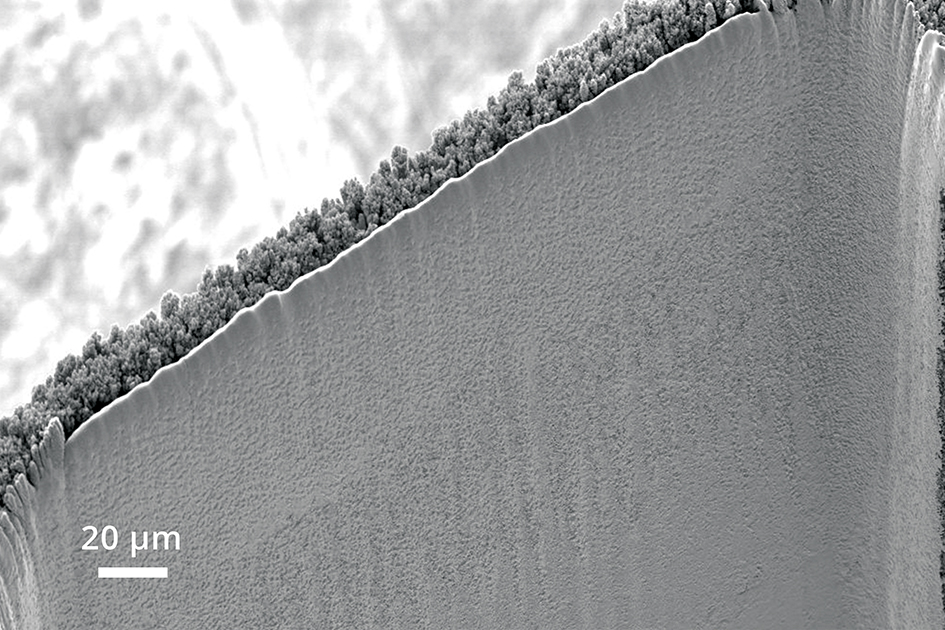 Animation
X-CT
For non-destructive 3D-characterization using high resolution X-ray microscopy (X-CT), samples of rotational symmetry with some 10 μm diameter are indispencible. While conventional FIB-micromachining would take days or weeks to prepare suitable samples, laser sample preparation of the same geometry using microPREP™ PRO takes less than 5 minutes.

Application Results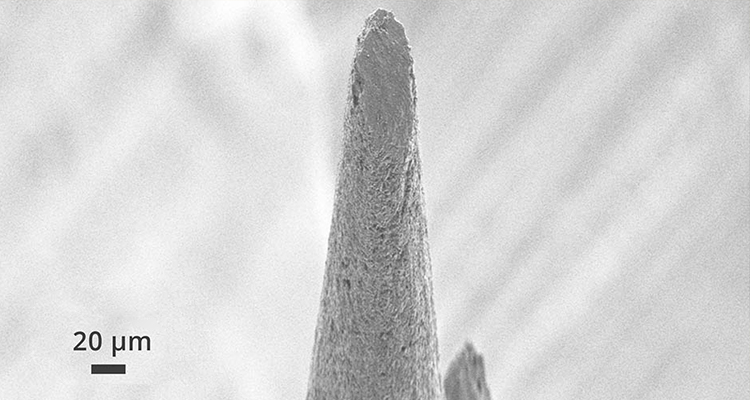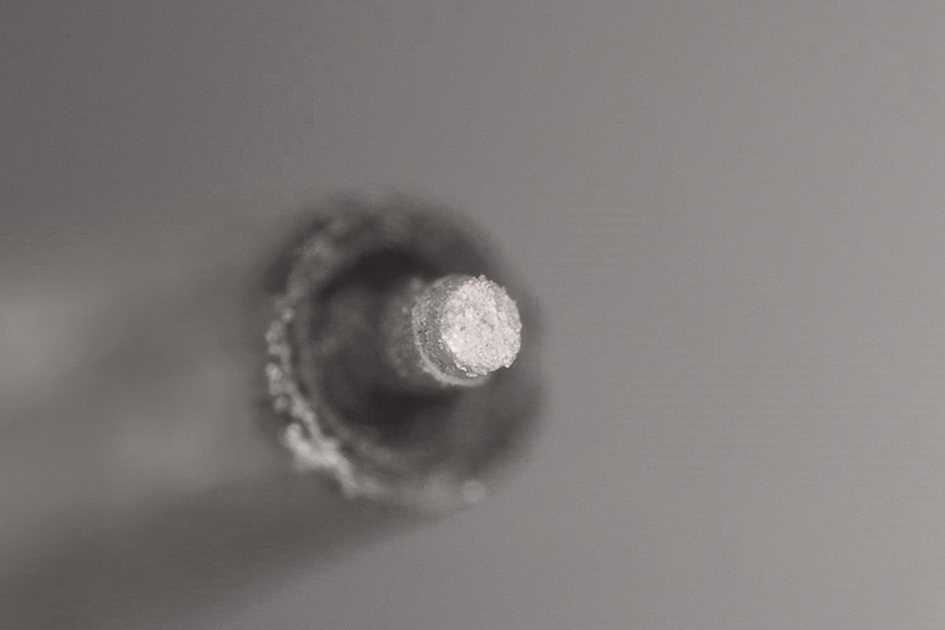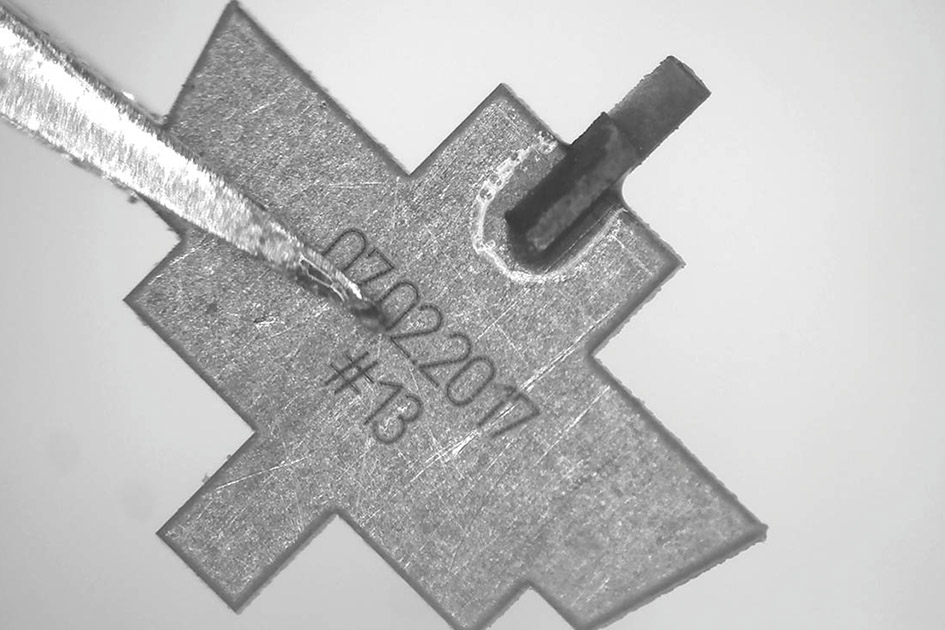 microPREP-PRO-pillar-oil-shale
Animation
Atom Probe Tomography
In order to improve sample preparation for atom probe tomography (APT), microPREP™ PRO enables side-specific cutting of dedicated APT-sample geometries and subsequent sharpening of tips to less than 15 μm diameter. Thus, microPREP™ not only helps to reduce FIB-capacity, but also improves yield and throughput for APT-measurements.

Application Results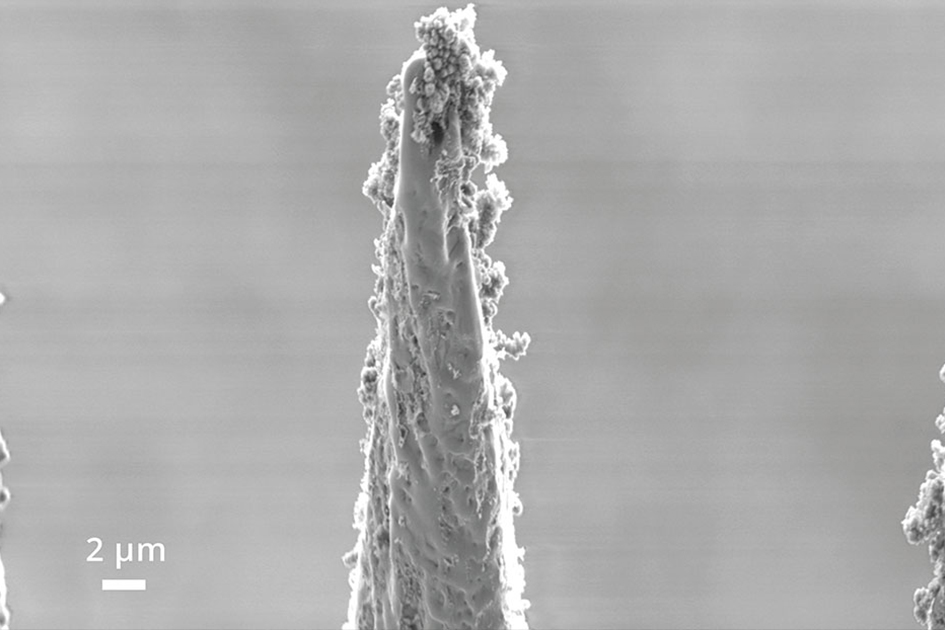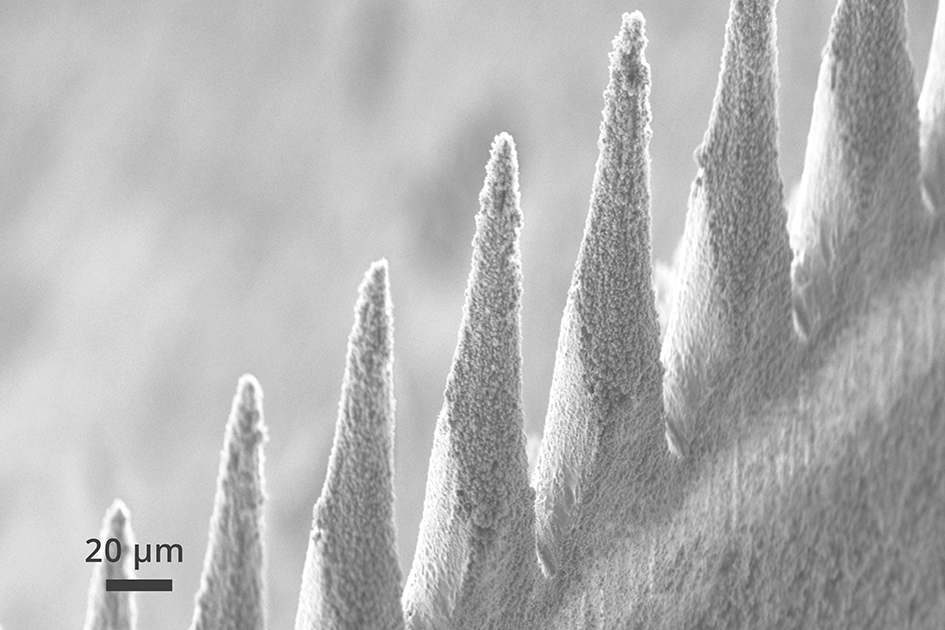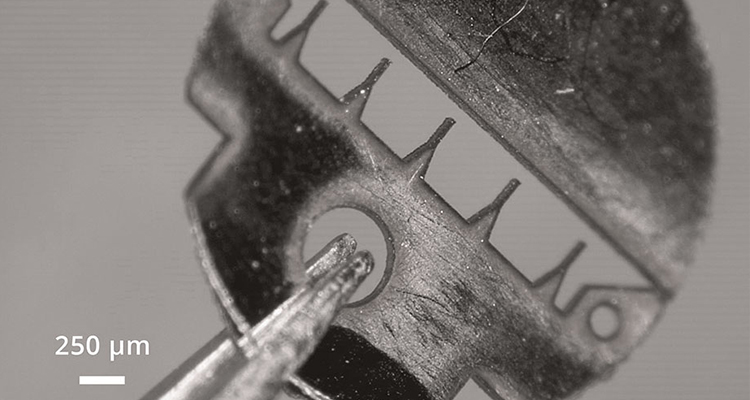 Animation